Total Solutions Geotechnical Services to support the Nashville Airport Airport Authority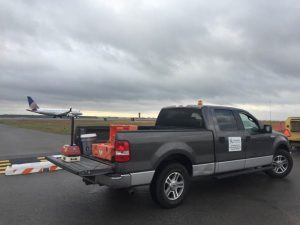 Total Solutions Geotechnical Services has secured a new multi-year consulting agreement with Amec Foster Wheeler Environment & Infrastructure, Inc. (now part of Wood). Our Geo Team hit Nashville last week to proudly kickoff the opportunity and support QA Testing at the Nashville Metro Airport.
This contract builds on the company's history of supporting the Federal Aviation Administration (FAA). Total Solutions successfully completed similar projects for the Huntsville-Madison County Airport Authority (HMCAA) for recent improvements at the Huntsville International Airport.
Carlos Sierra, Chief Engineer, comments, "We look forward to working in partnership with Amec Foster Wheeler, which is another significant step towards broadening our portfolio."
"This new contract will strengthen our engineering capabilities and reinforces our position as a trusted provider of geotechnical services in the southeast region."